OUR FOUNDER


"I've had allergies and sensitive skin since birth. Before founding MASS EDEN, caring for myself consisted of the use of medications and a select few body care products that weren't fully effective. Either these products lasted for short while and my problems reappeared worse than before or they did work to solve one issue but created another. Over time, my sensitivity worsened and my skin became reactive. Acne, burns, hyper pigmentation, stinging, . . .I've experienced it all. In search of relief from sensitive skin, I've tried thousands of products of the course of my life. Although I did not find a line of products that fully worked, I did find what did not work.

Committed to finding a solution, I sought a formal education in cosmetic chemistry and founded MASS EDEN. Now, there are green products that people with sensitive skin can use without having their to sacrifice on quality or compromise personal identity. I want a brand that everyone feels comfortable and safe using, regardless of lifestyle. For me, it's about being effective and inclusive."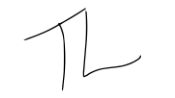 - TL Robinson

OUR BRAND
The MASS EDEN product line consists of natural and organic products that are powered by plants (aka active botanicals) and other ingredients known for naturally having properties that are beneficial to skin's health. We shy away from artificial ingredients as they are known to trigger allergies, especially for people with sensitive skin.
Our ethos of employing safer body care for everyday use by both men and women birthed the MASS EDEN tag line "Changing the face of organic beauty."™ We believe that natural and organic products can be chic and should not be segregated from mainstream products nor should they have the perception of being inferior. In addition, we want to strengthen the message that people who use natural and organic products come from all backgrounds, lifestyles and parts of the world.
As a green beauty brand, we deliver quality body care products while making the following promises to you:
Never test our products on animals

Sustainable source ingredients (where possible)

Create gentle yet effective products that men and women can use, regardless of skin type